Today I was completely and one hundred percent inspired by
Constance-Victoria
. I was still lounging in my pjs when I went to her blog. And so yeah, I basically copied her outfit. It's okay to do this, right? Only she did it so much better than I did! And well, I admit, it wasn't a total copy. Because seeing her in cut offs and black tights reminded me that the reason I cut my jeans off in the first place was because I was dying to wear them with black tights.
And I had forgotten. Really. So her pics reminded me. Also, I think she looks like the dark haired female model that John William Waterhouse often painted. See what I mean?: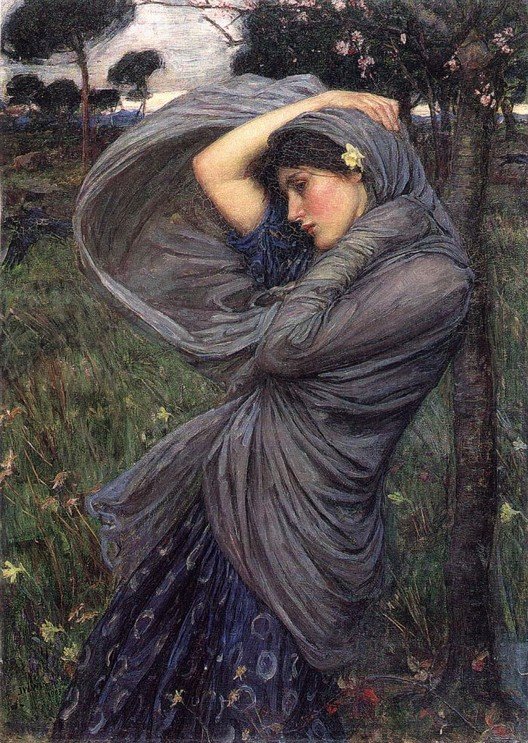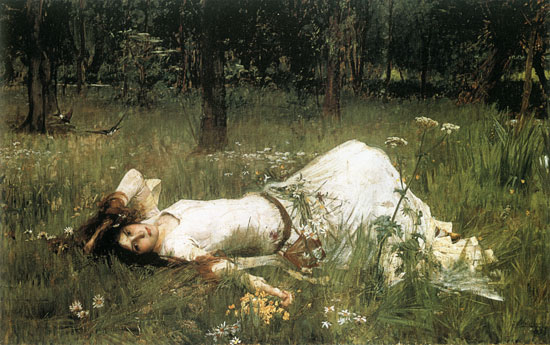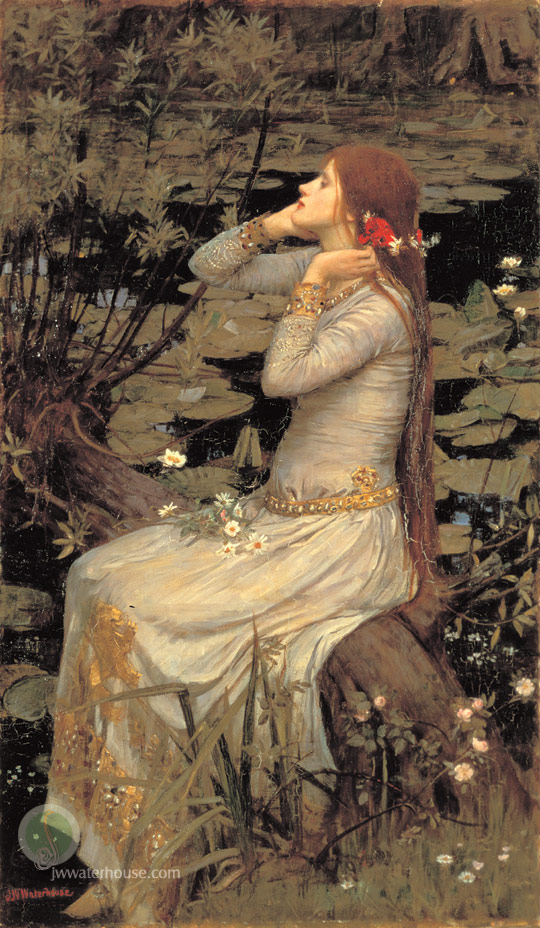 paintings from
jwwaterhouse.com
I must admit, I've always wanted to look like a "Waterhouse Girl". But alas, it will remain only a dream. Because I'm afraid I just don't. And I just can't seem to conjure up the narcissism and self-deception to think otherwise. Oh well. There are other things to aspire to. Another bowl of Cheerios for one.
outfit details:
shorts, blue notes, I cut 'em off: $10
shirt, winners: $3
shirt underneath shirt: I really don't recall
tights, from a friend
cardigan, winners: $5
pin, thrifted: $1
necklace,
namaste
: $17
shoes, vintage thrifted: $3
glasses, vera wang, via clearlycontacts.ca: $68
Heart:
Kimberellie
--oh, and just to clarify: I'm not saying I'm not "cute enough" to be a Waterhouse Girl. Certainly I am not so humble as that. I'm just saying I don't look like the women he painted (one of which was his wife if I am remember correctly). I guess I'm just not Will Waterhouse's type. But I do love his paintings. Aren't they just absolutely divine?